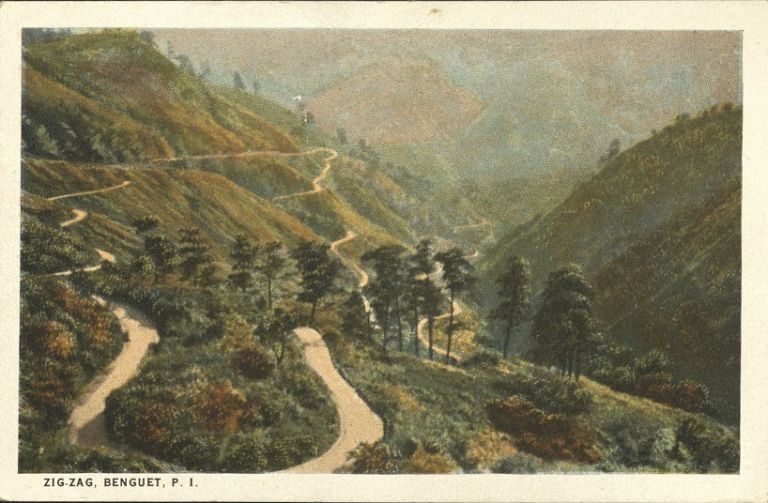 Zig-Zag, Benguet, P. I.
Creator
Philippine Education Co.
Accession No.
ROJR-000026
Citation
Postcard, colored.
Location
ROJR postcards - binders 1 - 2\ROJR-000026F b1p10.jpg
Notes
Subject: The famous winding section of the road up to Baguio in mountainous territory in Benguet Province.

ROJR Postcards - Series 1, Subseries 1.
Type
Type: Divided back, white border.

Medium
1 print : photomechanical : sheet 9 x 14 cm (postcard format).
Subject 1
Roads -- Philippines -- Benguet (Province).
Subject 2
Mountains -- Philippines -- Benguet (Province)
Actual Image Location
ROJR postcards binder 1, p. 10