AN ASTOUNDING EXHIBITION OF FILIPINIANA AT THE ORTIGAS FOUNDATION LIBRARY
(John Silva, Executive Director)

Vintage auction and exhibition, you'll get to see the most stupendous and rarely seen collection of the finest Cordillera and Southern Philippines vintage wooden and tusk carvings, precious beads, weavings were no longer done, amulets, 16th c. Chinese porcelain and bowls, and deities called bululs.  

They are astounding reminders of a culture steeped in aesthetics and skills which modern society no longer engages in.  The artifacts are from the Melvin Lam and Jonathan Best collection.  If you missed the exhibit "People and Places: A Cordillera Legacy)  displayed in Sagada, Baguio, and Negros City, now is your chance to view the images.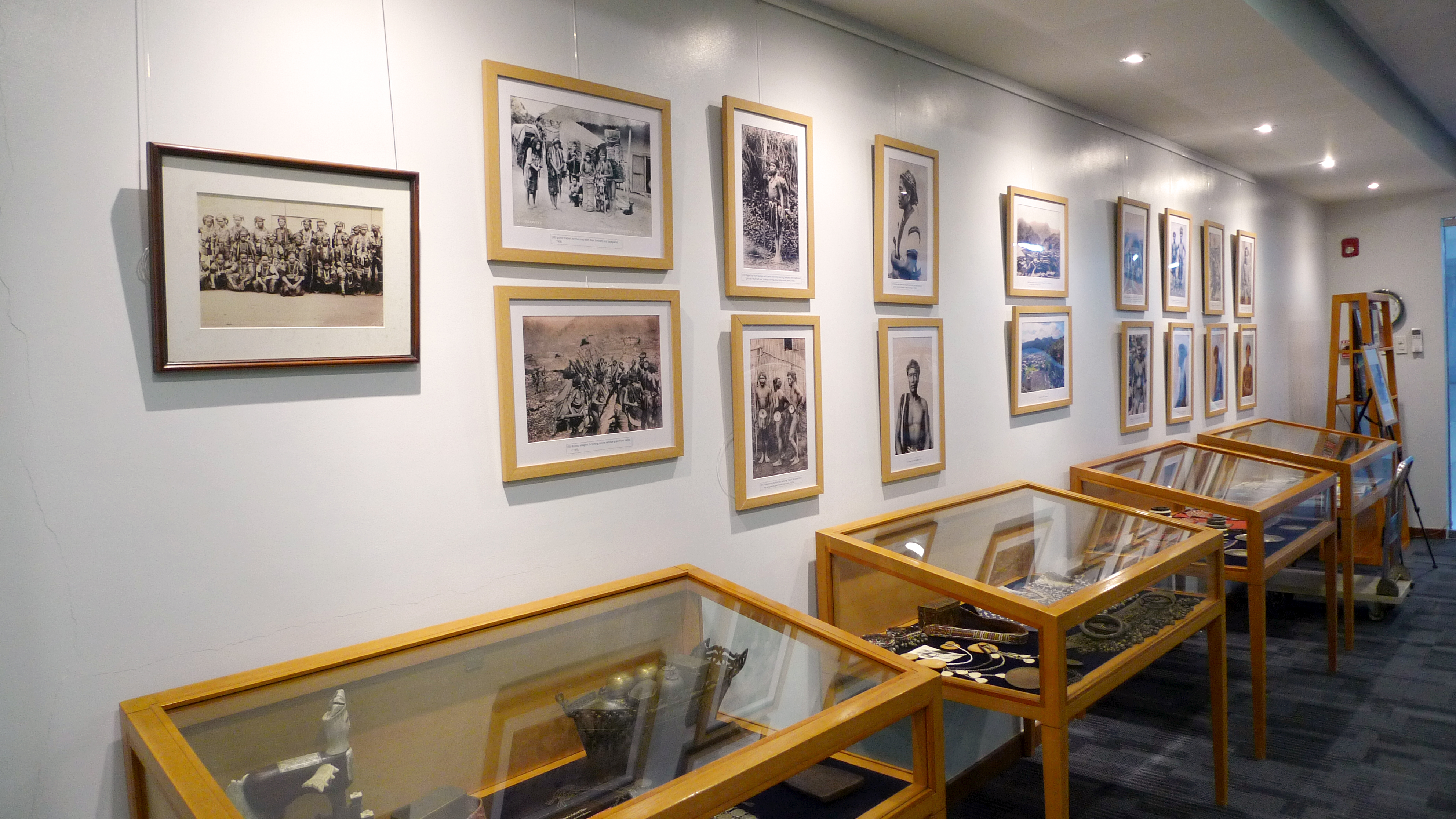 To enhance the exhibition, Jonathan Best's collection of vintage photos puts context to the displays.  The beads are draped over the head, the copper coils are strapped to arms, and the grim handle of a lower jaw is the holder to a gong.   They are so profound that you may stay there for hours and forget that there was an exciting auction of Filipiniana in the next room (March 12).

We open at 9:00 am.  Come and immerse yourself in a culture dimly remembered.  
The exhibition runs from March 12 - April 12 (except Holy Week) We are located on the 2nd floor of the Mckinley Building, (above Unimart).  There's lots of parking.  Drive up to the second floor and our entrance is there.  This is such a once-in-a-lifetime treat.  Don't miss it.